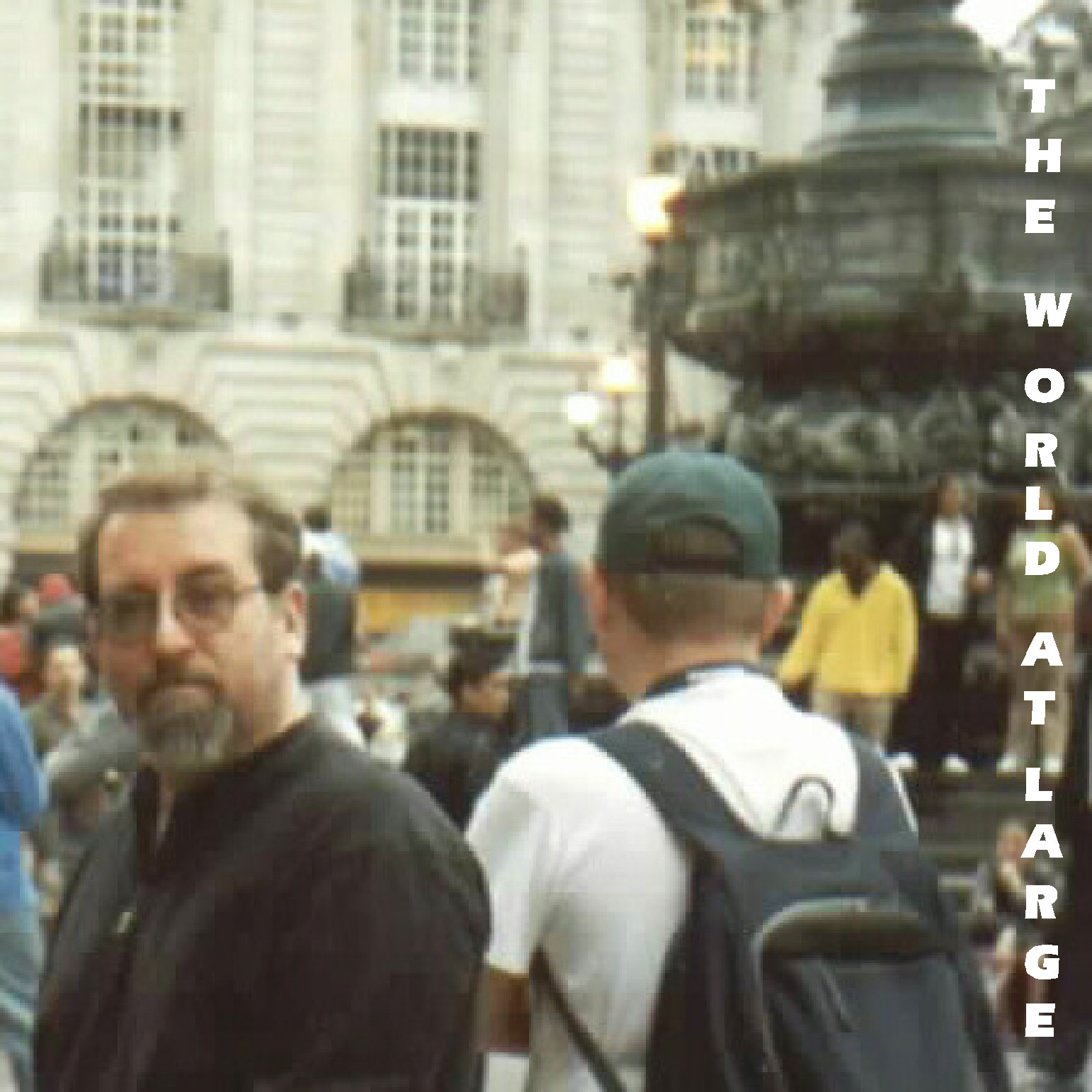 Released in 2005, The World At Large was the last album, with most of the songs having been written between 2003-2004, and several numbers recorded with eight tracks, unlike the previous album which was completely four-tracked.
"With more tracks, many of the songs have a fuller sound, with a lot more energy. After the last album I wanted to rock a bit harder. There are a few ballads to round things out, but this one certainly cranks a lot more than last time. Especially the first half of the CD!"
With songs like Everyday Is Like The One Before and Running For Love, Michael went for a sharper edge in the material. Even some of the slower songs, like The Rock-Bottom Truth seemed to have more 'kick' than before
"Since finishing the album, I've already recorded several new numbers. Lots of heavy string sounds, but I'll probably still come up with a few rockers. I like 'em!"
Photos for the CD were taken by Natalie Nosareva at Piccadilly Circus and St. Paul's Cathedral.
"London is one of my favourite places. We had a mad day, just running around and taking photos."
SONGS
Benefit
Running For Love
The Rock-Bottom Truth
Cranking At The Hall
In Leningrad
Alphabet Soup
Dancing In A Hurricane
(You Are) The One
Everyday Is Like The One Before
My Cathedral
The World At Large
All songs written and © by Michael S. Carpenter (BMI). All rights reserved.
No longer in print, but all tracks from this album can be heard via the Soundclick link in the bottom left corner of this page.