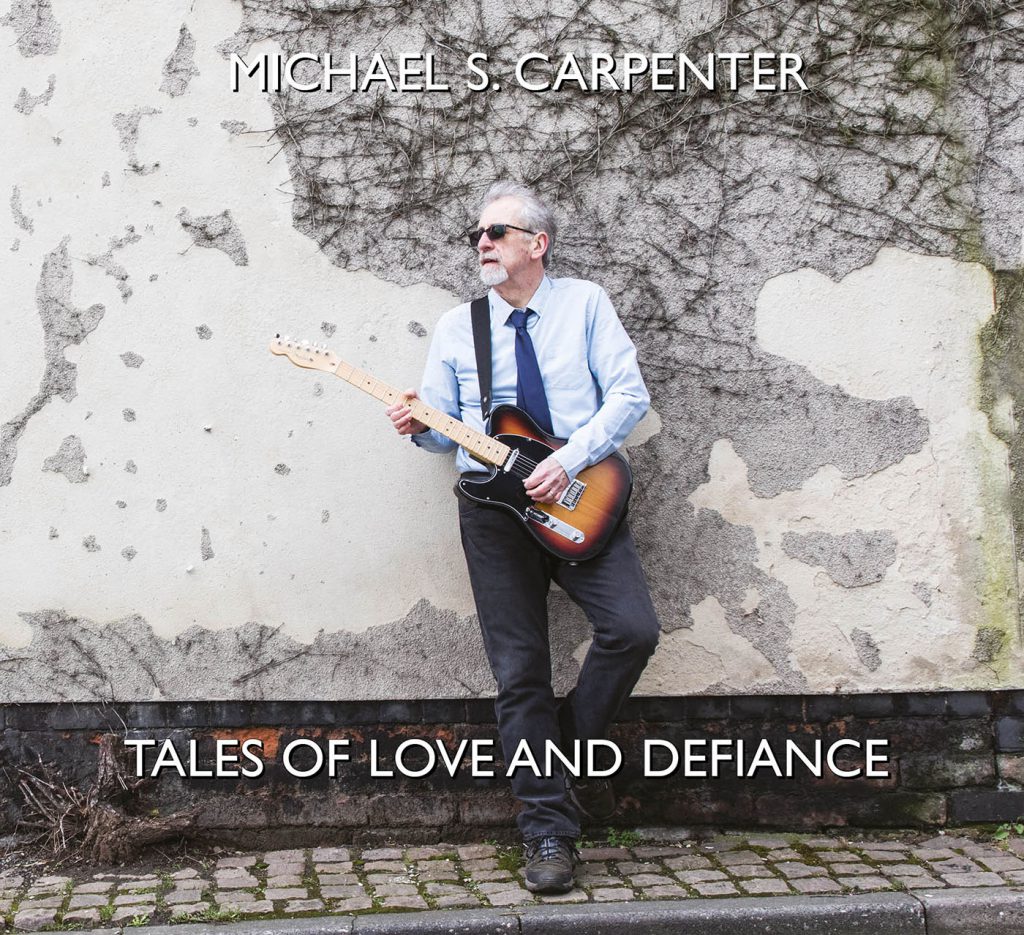 Released in 2020, Tales Of Love And Defiance is Michael's most recent album, with fourteen tracks all written and recorded in 2019. Done mainly with Cubase (and some tracks captured with a TASCAM DP32-SP 32-track recorder), the album was mixed and mastered by Paul Ashmore at Audio Animals, Ltd. in London.
"It marks a new phase in recording for me, having someone else mix and master the tracks. The sound is more polished, more professional than anything else I've done before. I think many of the songs are some of the best I've ever come up with, and the production is second to none in terms of quality. I feel it will amaze many people; at least I certainly hope so!"
Inspired by the 50th anniversary reissue of the Beatles' famous 'white' album, the tracks show a great amount of variation, ranging from the funky rock & roll of Scoundrel, to the down and dirty feel of Hammer Hammer Hammer, the full-on bluegrass of Goodbye Laurie (Sail Away To Sea) and the Dylan-esque vibe of I'm Done With You.
The album also includes what Michael feels to be one of his standout tracks, Come Back To Me.
"To me, it's very similar to something Lennon might have written. It came out really well and I like how all the parts fit together."
The CD was pressed by PureMusic Manufacturing in Manchester. Photography was by David White.
SONGS
Scoundrel
Don't Believe
I'm Done With You
The Belly Of The Beast
Come Back To Me
I Can't Say I Love You
Goodbye Laurie (Sail Away To Sea)
Hammer Hammer Hammer
The Story Of Me And You
Dirty Little Secret
Nikole
Free From Sorrow
Give Up The Ghost
You Went Down The Stairs
All songs written and © by Michael S. Carpenter (BMI). All rights reserved.
Tales Of Love And Defiance is available for purchase (physical copies only). Details and more information can be found here.