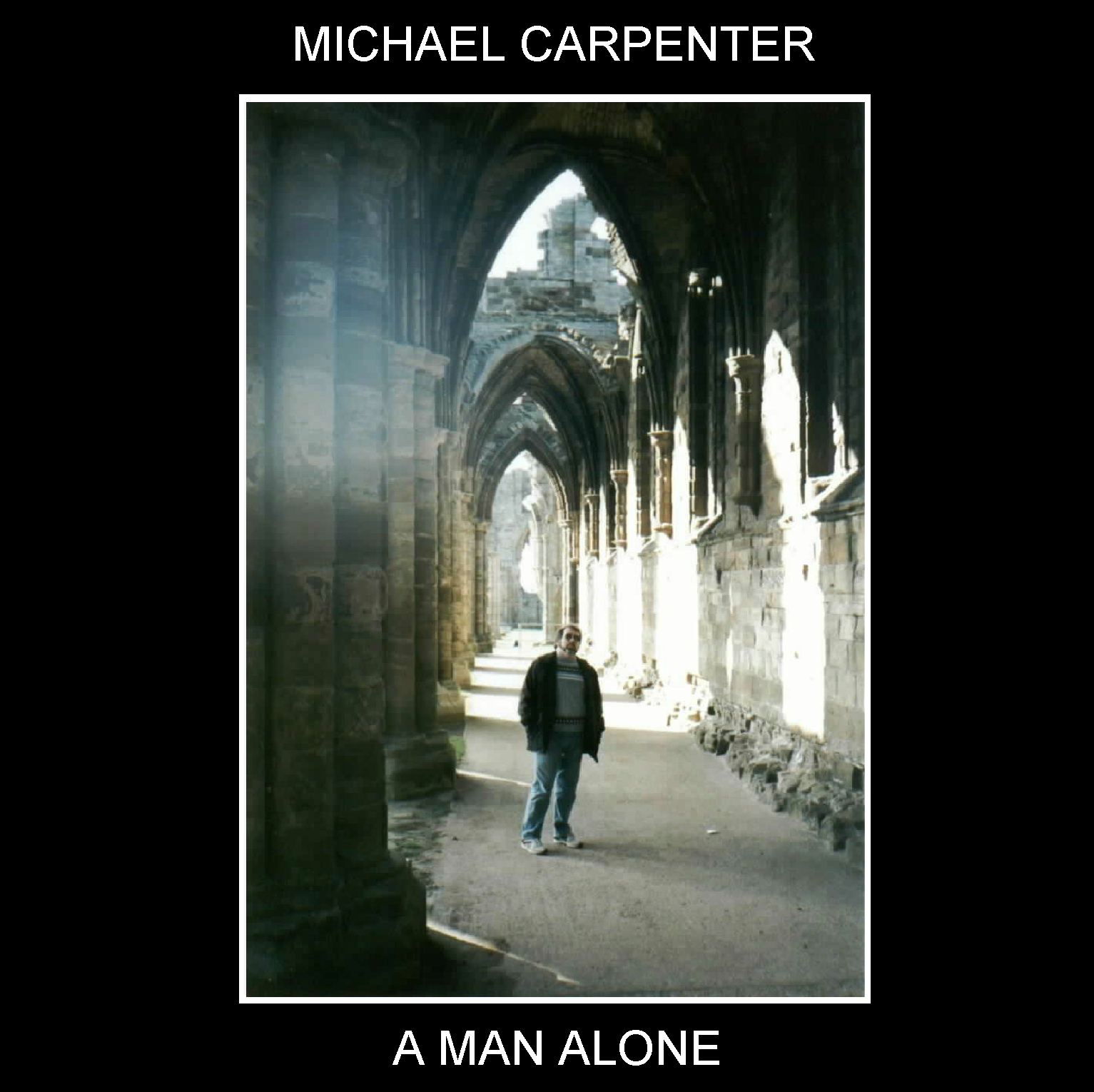 Released in 2003, A Man Alone was Michael's first 'real' album (2001's Skies was only a 4-song EP). It's the result of years of songwriting, but was recorded in just under a year on Mike's new TASCAM Pocketstudio 5. While most of the material was written in 2002-03, some songs go as far back as the early 80's.
"I had gotten the new 4-track, and started by laying down older songs that had never been properly recorded. I also began to write like never before, with new material just pouring out of me. I had time on my hands, since I had just moved to England, so I spent hours every day, just writing and recording. When I had enough decent material assembled, I thought it might be good to put together an album."
But the genesis of A Man Alone had actually started back in 2001, while Michael was recording tracks for the Jeremiah Ellsworth CDs. The album title and artwork had already been worked out. An early version of All I Need was attempted with Rick Beyer, but never finished. Then Michael flew off to the UK, purchased the Pocketstudio, and set to work.
Artwork for the CD was taken by Victoria Carpenter at Whitby Abbey, on the Northeastern coast of England.
"When I saw that photo, of me in the aisle of the church ruins, I knew that was the cover of the album. It was totally unplanned, just holiday snaps really."
SONGS
Our American Dream
You Say
It's Just You, It's Just Me
The Best Years Of My Life
You Got That Something
Broken Waltz
Mary Mary
All I Need
Valentine's Day
She's Gone
Happy Birthday To Me
In The Dead Of Night
All songs written and © by Michael S. Carpenter (BMI). All rights reserved.
No longer in print, but all tracks from this album can be heard via the Soundclick link in the bottom left corner of this page.