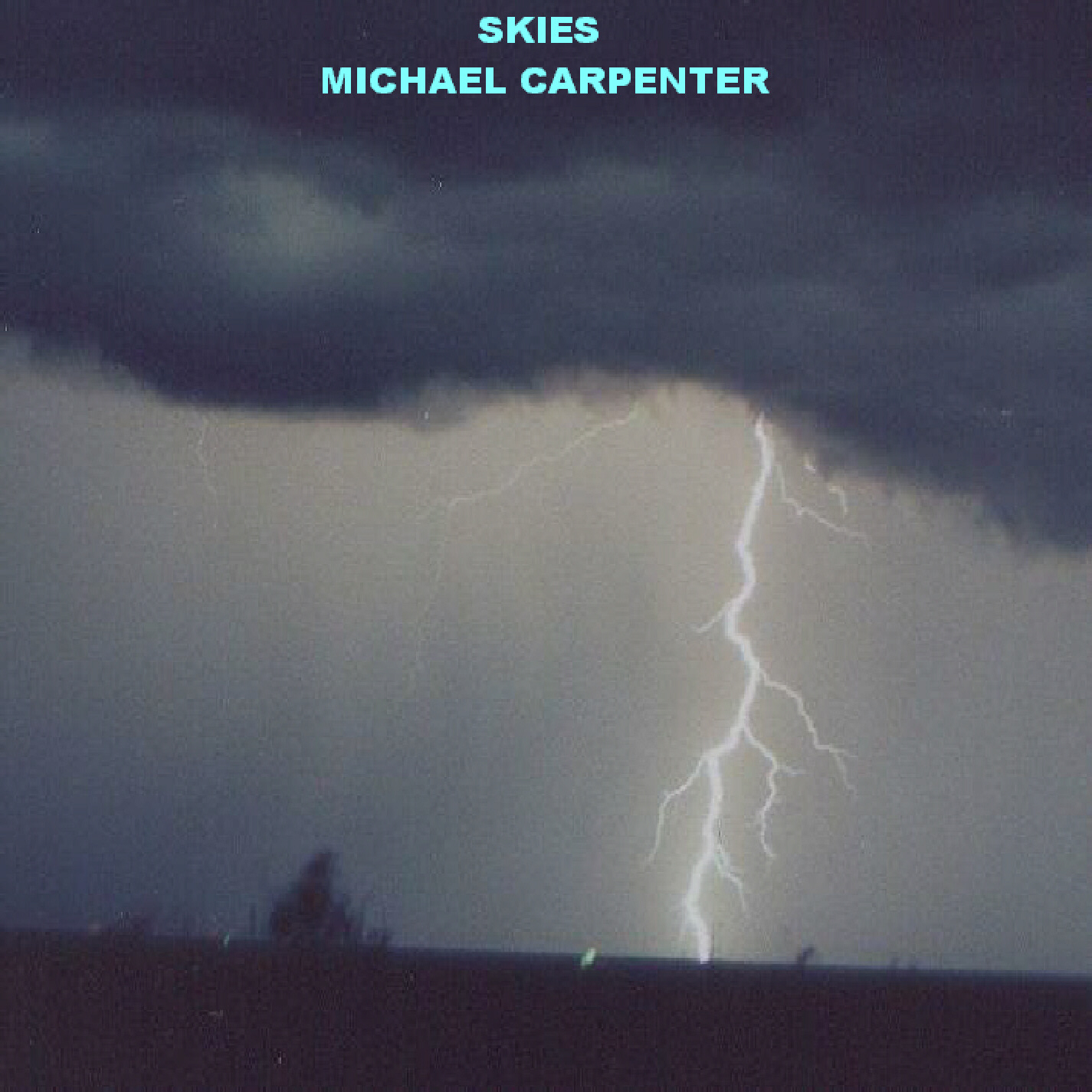 4-song CD.
Originally released in 2001, Skies was a modest debut, consisting of only four songs, all recorded on a TASCAM model 144 cassette portastudio. The idea at the time was just to have something, anything, available on a disc. So the four best recordings were carefully transferred from cassette to CD and put out online via the now-defunct MP3.com website.
Two of the tracks, I Caught A Train and Make You Go, were done with a new piece of equipment – a Yamaha PSR330 keyboard. But it wasn't used as a keyboard on either recording; instead it provided drum tracks. Percussion was a continual problem for Mike in the early days. The cheesy keyboard drums on She's Out Of Control are proof enough.
When Michael played these two tracks to Rick Beyer over Christmas of 1999, Rick was so impressed that he invited Mike and his keyboard drums to take part in what would eventually wind up as the Jeremiah Ellsworth sessions, resulting in three CDs of work over two years.
"I Caught A Train and Make You Go were the first songs I ever recorded that sounded like real records, instead of crappy demos with me banging on bongos or whatever. I had also just gotten a decent electric guitar, which didn't hurt any either. In my mind, I always saw them as two sides of a single. Rick was *very* impressed the first time he heard 'Train."
SONGS
I Caught A Train
She's Out Of Control
Someday
Make You Go
All songs written and © Michael S. Carpenter (BMI). All rights reserved.
No longer in print, but all tracks from this EP can be heard via the Soundclick link in the bottom left corner of this page.